Featured Events
Join us for a variety of weekly events taking place at Hotel Del Monte. For a selection of additional events occuring at other NSA Monterey installation facilities, click here.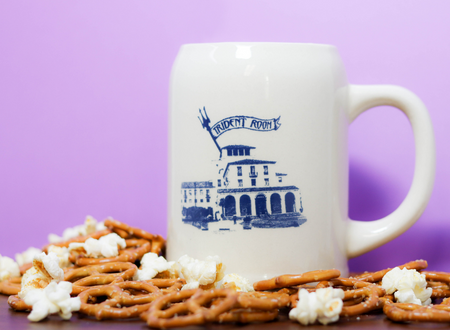 Trivia in the Trident happens once a month in the Trident Room. Get your team together and test your knowledge!
Enjoy a walking tour of the Historic Hotel Del Monte while enjoying fine beverages paired with appetizers prepared by our Executive Chef. An experience like no other on the Monterey Peninsula!
2023
Event
November
Wednesday, 1st
Trivia in the Trident
Friday, 10th
Nite Golf at Monterey Pines Golf Club (link)
Wednesday, 15th
Corkz & Forkz
Thursday, 16th
Movie, Craft & Dinner Night
Friday, 17th
Karaoke Night at Monterey Pines Golf Club
Wednesday, 22nd
Pre-Thanksgiving Dinner Buffet (link)
December
Saturday, 2nd
2 Person Scramble Tournament at Monterey Pines Golf Club (link)
Wednesday, 5th
Tree Lighting Ceremony
Wednesday, 5th
Shop 'n Pop at Monterey Pines Golf Club
Friday, 8th
Paint & Sweets
Saturday, 9th
Army vs Navy Viewing Party (link)
Wednesday, 13th
Corkz & Forkz
Wednesday, 13th
Christmas Lights Shuttle to Candy Cane Lane

(

link

)

Thursday, 14th
Movie, Craft & Dinner Night

(

link

)

Thursday, 14th
Christmas Lights Shuttle to Candy Cane Lane
Friday, 15th
Christmas Lights Shuttle to Candy Cane Lane
Saturday, 16th
Christmas Lights Shuttle to Candy Cane Lane
Monday, December 18th
Pjs & Pancakes with Santa (link)
Wednesday, 20th
Christmas Lights Shuttle to Candy Cane Lane

(

link

)

Thursday, 21st
Christmas Lights Shuttle to Candy Cane Lane
Friday, 22nd
Christmas Lights Shuttle to Candy Cane Lane
Saturday, 23rd
Christmas Lights Shuttle to Candy Cane Lane
*Dates and times subject to change*