UFC in the Trident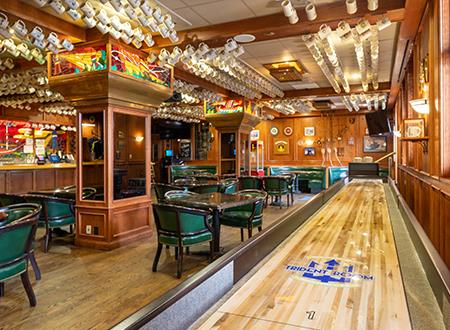 The Trident Room opens at 3:30 PM
Prelims start at 5 PM and Main Card starts at 7 PM
The next UFC in the Trident is Saturday, November 11th, UFC 295
Can you think of a better place to watch UFC? We can't. The Trident Room is the place to be to watch the UFC numbered fights on Saturday nights. Gather around with friends, grab some beers and enjoy the big fight! You'll have a chance to win prizes and play interactive games throughout the fights.
Seating is first come, first served. $20 min purchase/person
For questions, e-mail CommRec@nps.edu
Menu | Cocktail Menu | Wine List

**The Department of the Navy does not endorse any company, or their products or services.
Dates and times subject to change.