NOFFS Zone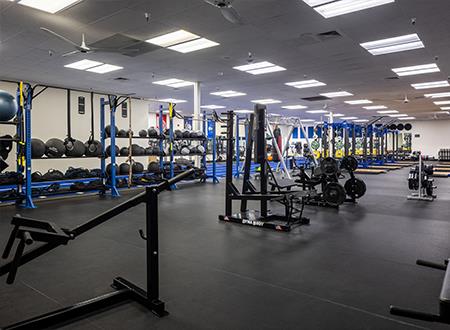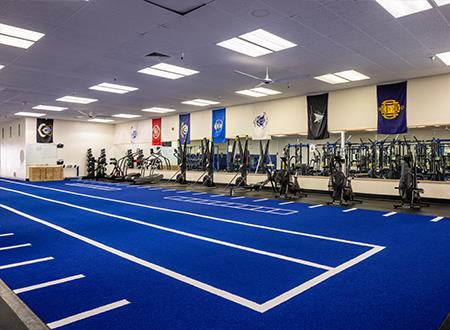 Open Monday - Friday 5 AM - 7 PM
Open Saturday 8 AM - 3 PM and Sunday 9 AM - 3 PM
Closed Federal Holidays
Phone Number: (831) 656 - 6995
The NOFFS Zone is next to the Navy Exchange and Navy Federal Credit Union on Lake Del Monte Drive. Parking is available for patrons to access with additional 2-Hour parking located in front of the Monterey Bay Athletic Club "Main Gym."
NOFFS(Navy Operational Fitness and Fueling Systems) is a fitness program ideology that was created to reduce muscular injuries and increase the on-the-job performance. The purpose of NOFFS is to provide a complete physical training program that will "eliminate the guesswork" for the individual Sailor who is participating in their personal, physical training program and the Navy health and fitness professional who is interested in obtaining a readily prepared comprehensive and biomechanically-balanced individual or group physical training program. The NOFFS Zone is outfitted with a wide variety of Strength & Conditioning tools to meet the demands of Servicemembers to preserve mission readiness.
Valid Military ID is required upon entry. Membership fees required for Contractors, Non-DoD affiliated employees, and Guests sponsored by patrons with Valid Military ID.
Hotel Guests with a room key will have access to the Fitness Center free of charge.